Spirit week was a blast! Each morning we smiled and laughed as we saw the different themed clothing (and hair!) our classmates wore to school! Don't forget, the Hoot Scoot is rescheduled for Tuesday, October 10th!
Fundraising ends at MIDNIGHT TONIGHT, October 5th! Our class is in 2nd place and we are in a VERY CLOSE race for 1st place with Mr. Crews! The class that raises the most money wins a free party at Rochester Play! If you have not already made your donation, please do so ASAP! And if you're able to, please share the link below with family and friends, so we can boost our class total!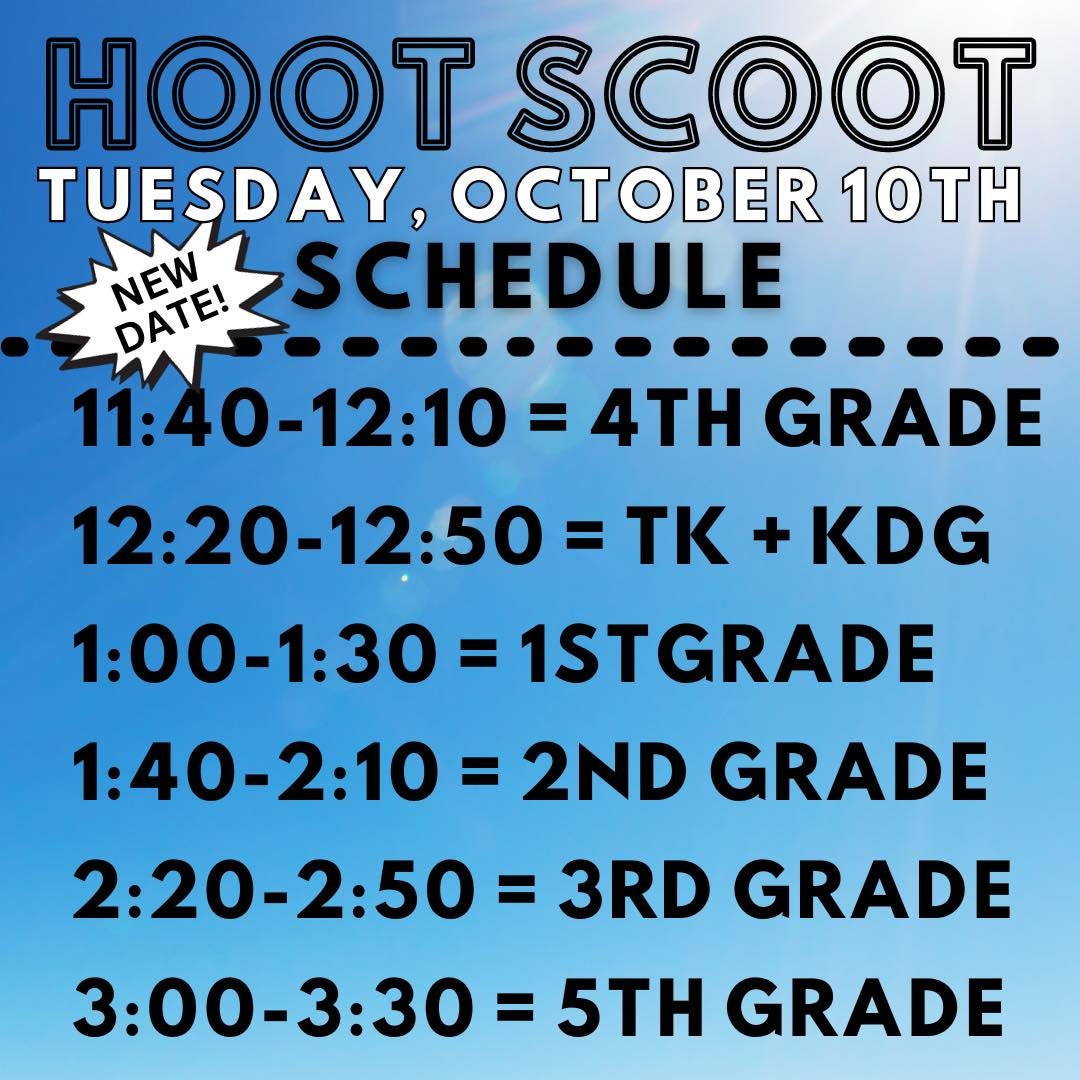 ---
In Phonics, students focused on the letters in their own names and then taught those letters to their classmates. The kids showed each other how to write their names correctly with lower case and capital letter. When your child writes their name at home, remind them to use the correct upper and lower case letters. We also studied letter Ll and unlocked it from our Sound & Word Wall!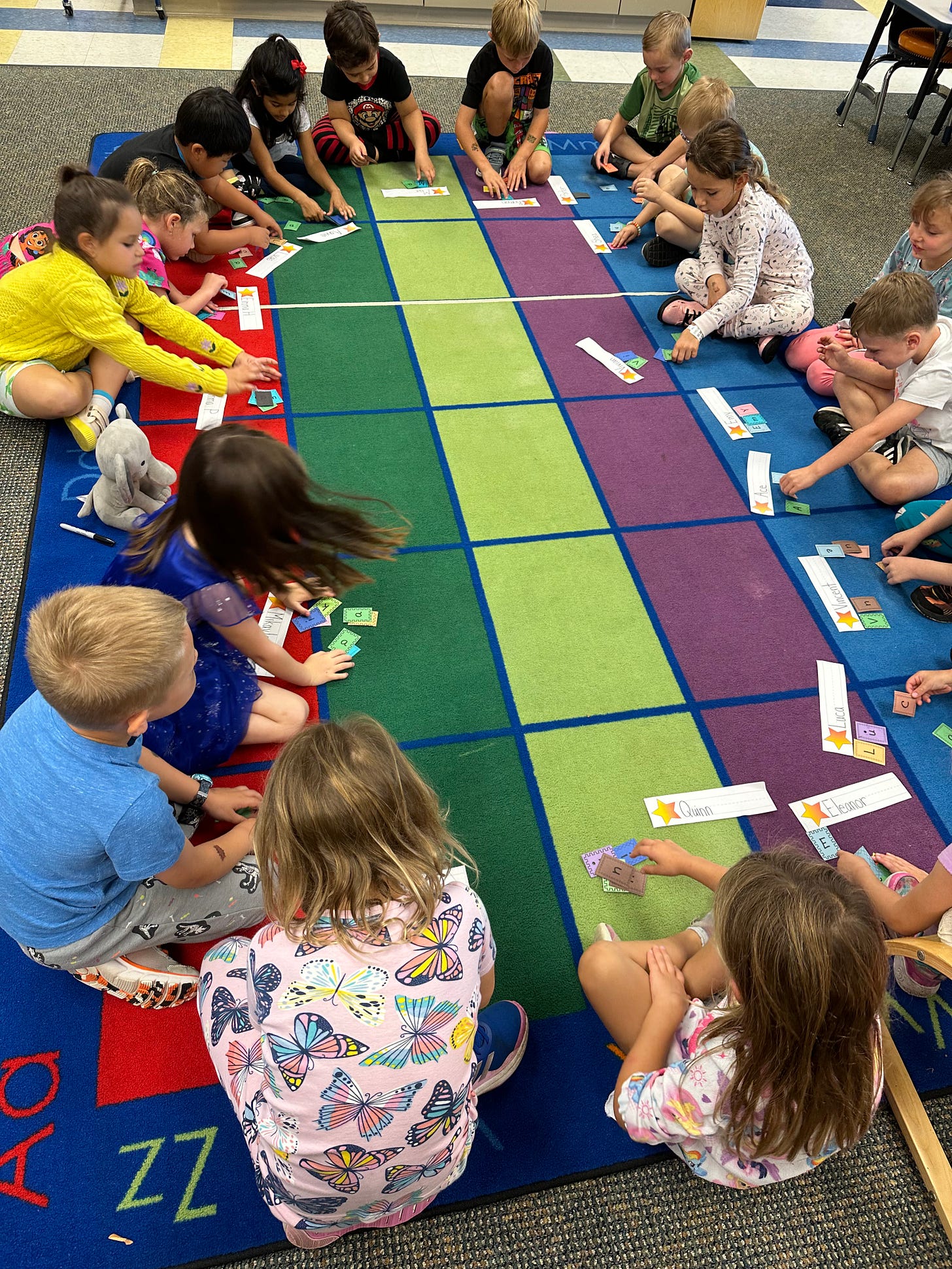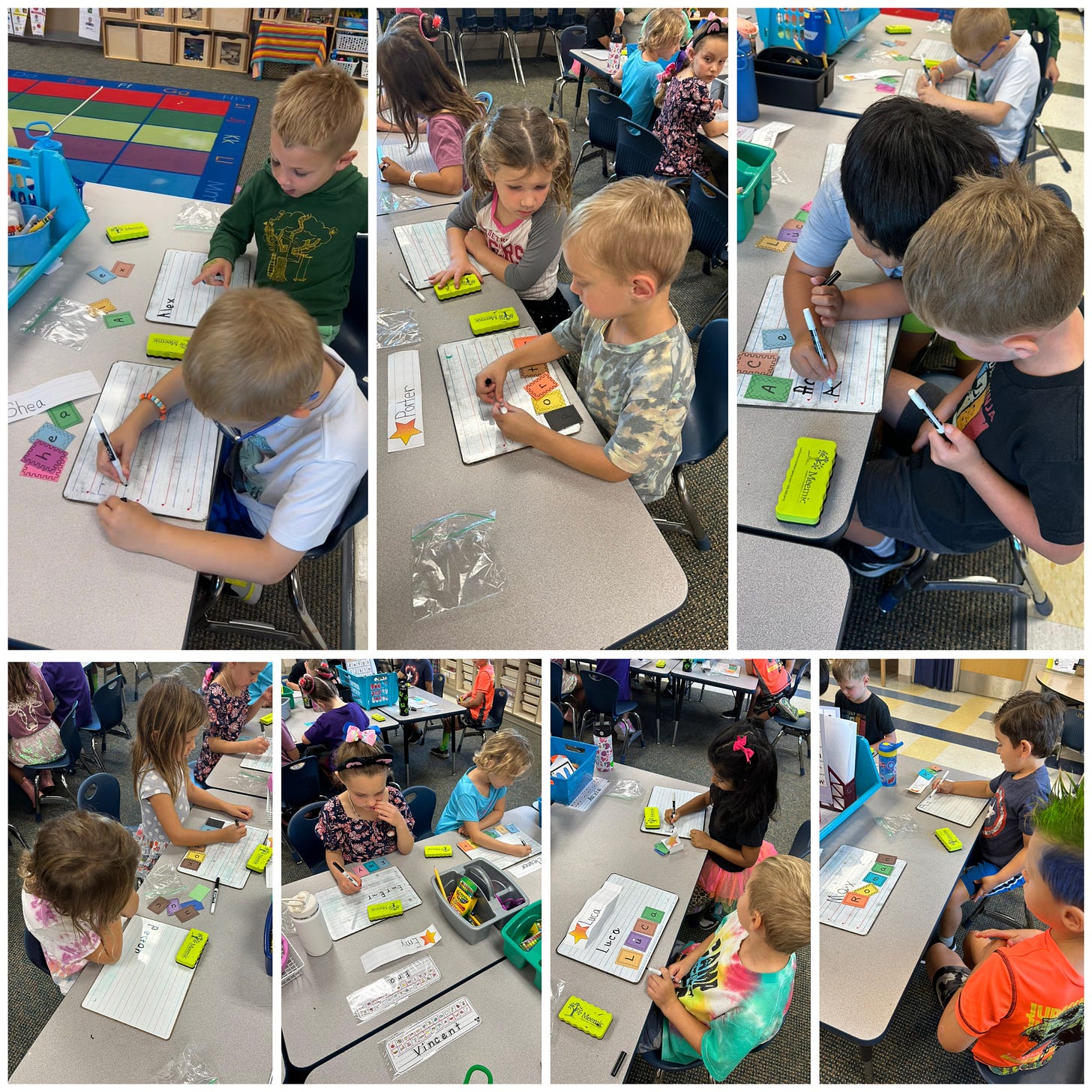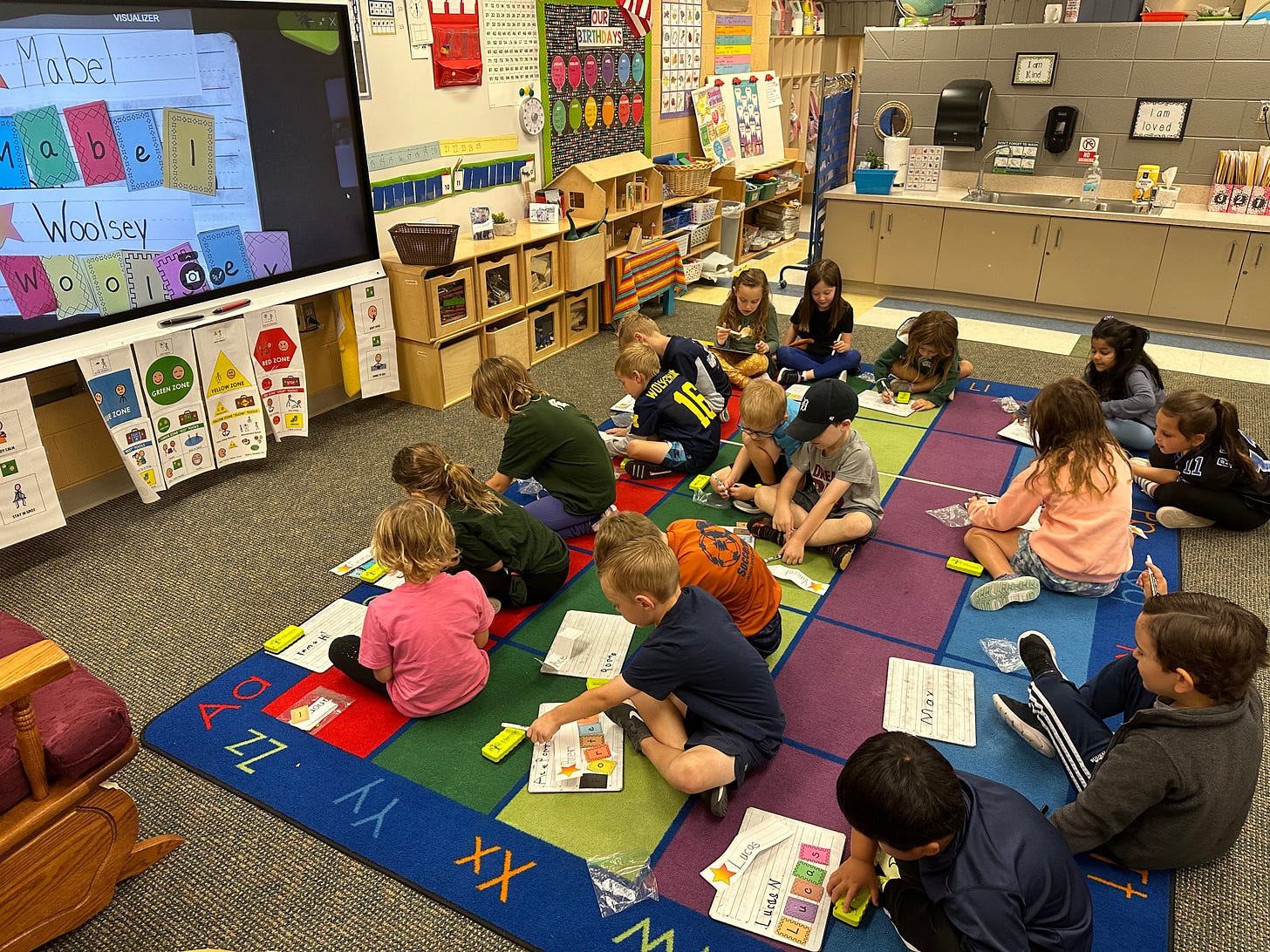 As readers, we know our books have pictures and words on the pages. So as authors, we began to challenge ourselves to add words in our own stories. This is such a tricky task, but in Writing Workshop we learned to say the word we want to write slowly, listen for the sounds and write the letters that we hear! We know our spelling doesn't have to be perfect. I'm so proud of the students giving this their best shot! When your child writes at home, now is a great time to pause spelling for them and start helping them stretch out words!
In Reading Workshop we shifted our focus to Star Story Books. See this previous post to learn more about the books they are bringing home. When students "read" these books, they are really using the pictures and story recall skills to tell the story. Our goals this week are to use exact words from our stories, like when the old woman in Stone Soup says, "Fancy That!", and use pictures to help us recall the story. Remember, at this point we may not be technically reading the text on the page, so we are looking pictures to help us recall the story.
Students also received Whisper Phones to use during private reading time. We use these phones to whisper our stories aloud to ourselves without bothering our neighbor. Shout out to Mr. Woolsey for cutting all the PVC pipe pieces last school year so I could have a full class set of phones!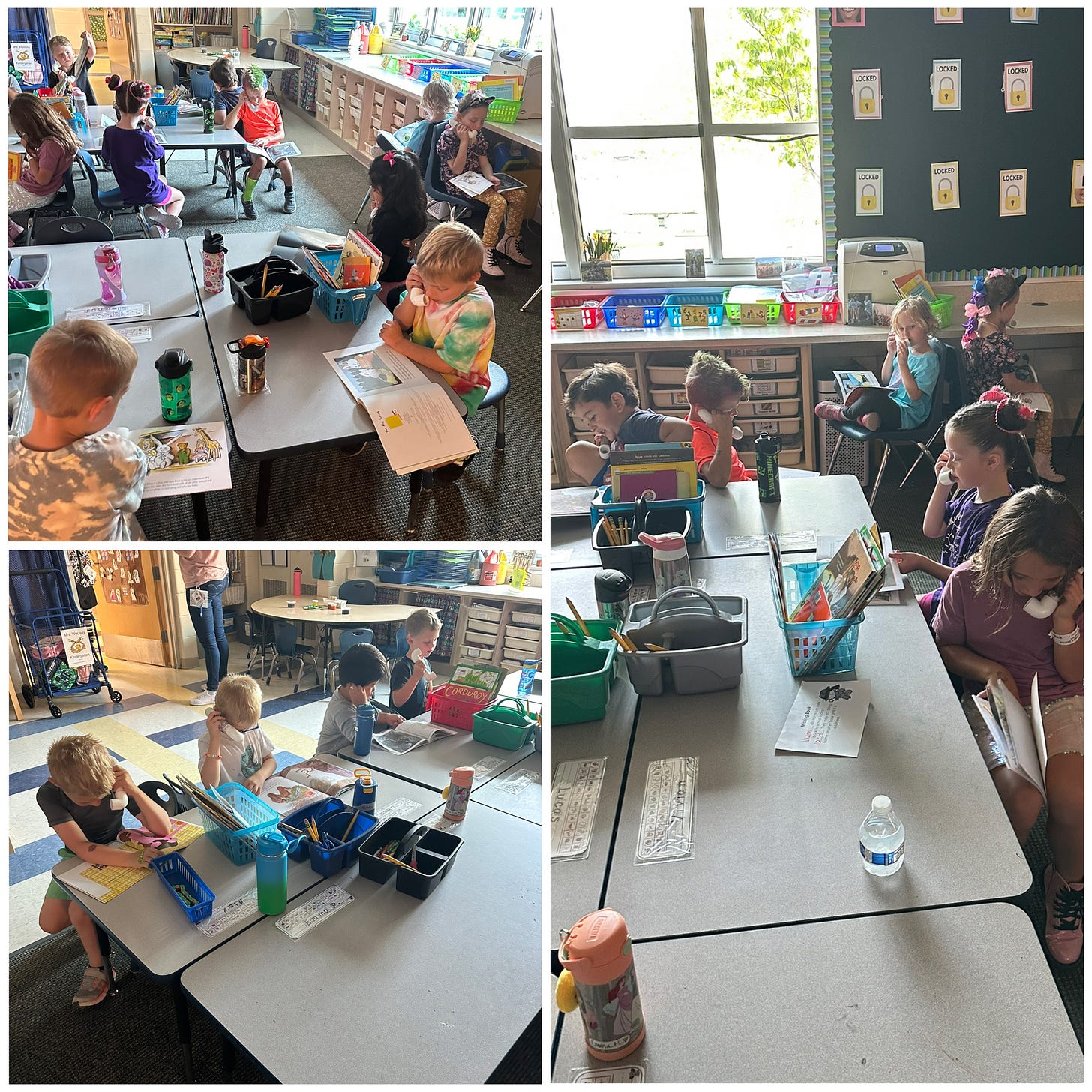 We used a Five-Frame with red and blue dots to introduce combinations to five in Math. Students used their fingers and cubes to model the number or colored dots they saw on a Five Frame. We also worked with Ten-Frame cards to play the game, Count and Compare Dots pictured below. This came focuses on comparing numbers and using the terms less than, greater than and equal.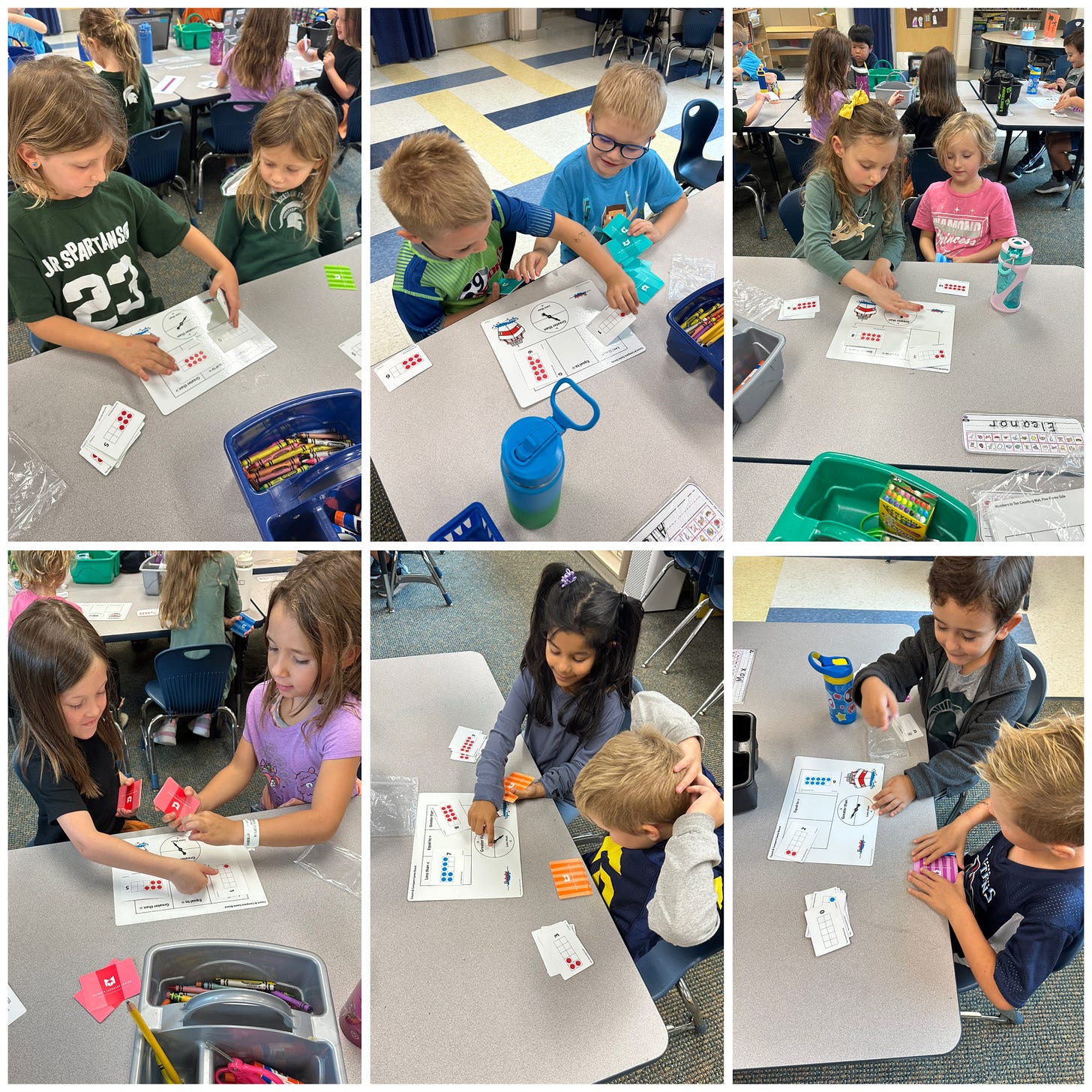 This week we met our 4th Grade Buddies from Mrs. McConachie's class! The 4th graders are writing stories in writing workshop, just like we are! They shared their stories with the kindergarten students and we also read Halloween books together! The children all worked so nicely together! Mrs. Jackson even came in and was so impressed how much learning was happening in our room!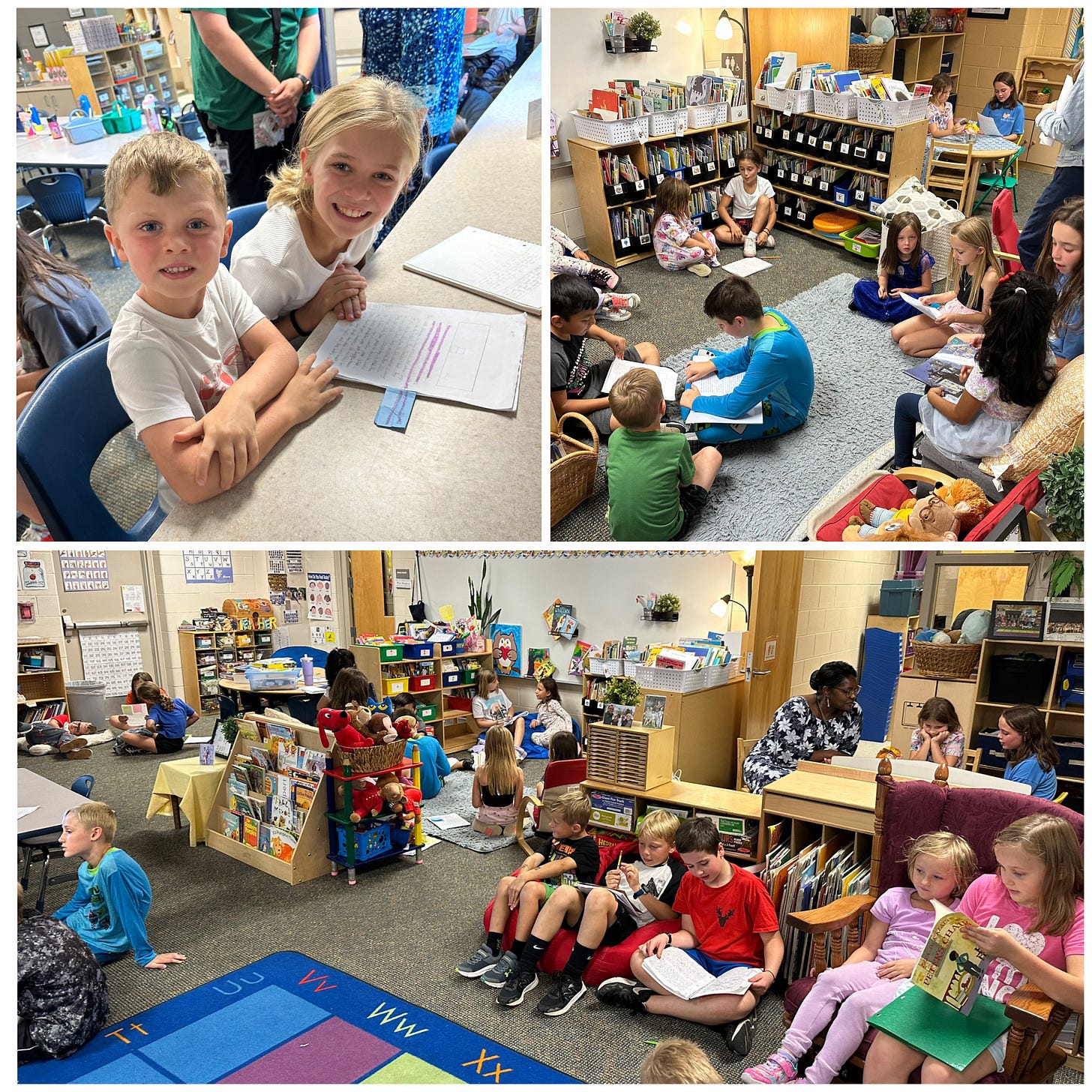 ---
The Yearbook Committee needs photos from events and learning all school year long. Please be sure to take photos from this blog when uploading your own pictures. I take tons during the year and would love to see some of them used in our yearbook.
Keep up to date with our PTA and all the fun they have in store for us this year!
Be sure your child is brining the book they are borrowing from my classroom library back to school the following day. Each day there is a noticeable number of students without their book that I am sending reminder notes to. A good habit to get into is, after reading the book with your child, have them directly put it back into their Red Owl Folder.