Today, our Behavior Specialist, Mrs. Sera came to talk to us about personal space. We each received a string to show the space and boundaries around us. She read us a the story, Harrison P Spader, Personal Space Invader which helped us learn about what it feels like to have your space invaded.
Then we danced in our personal spaces to practicing keeping our hands and bodies to ourselves. We also practiced kind, calm words to say to a peer who may be too close or touching us when we don't want to be.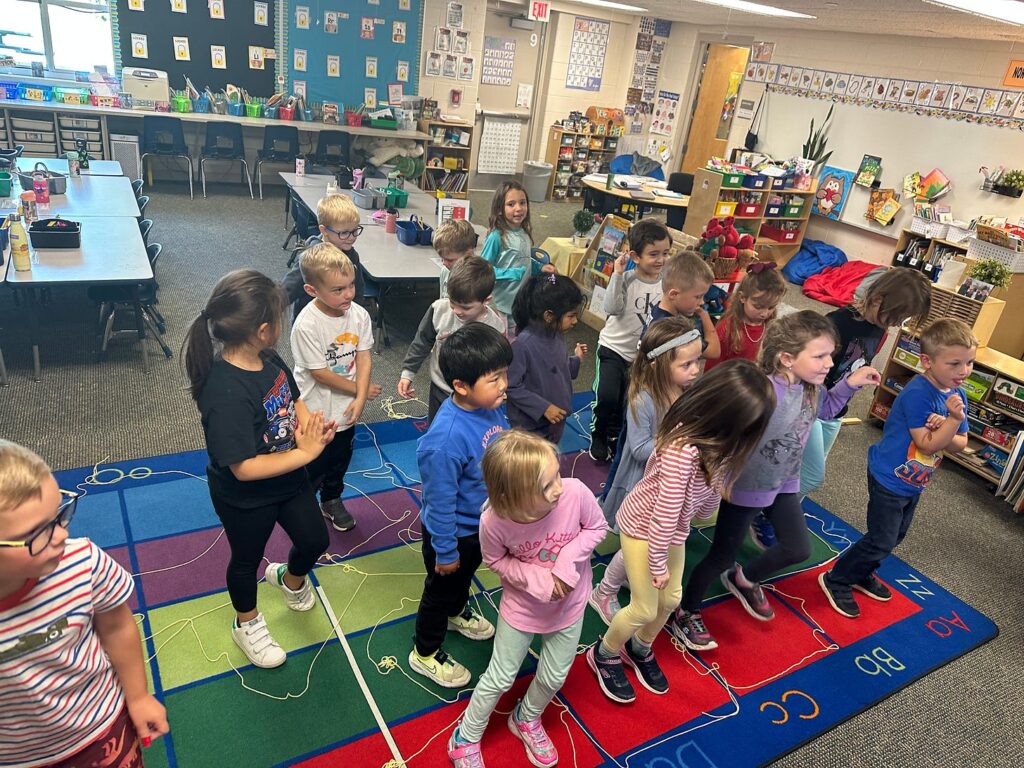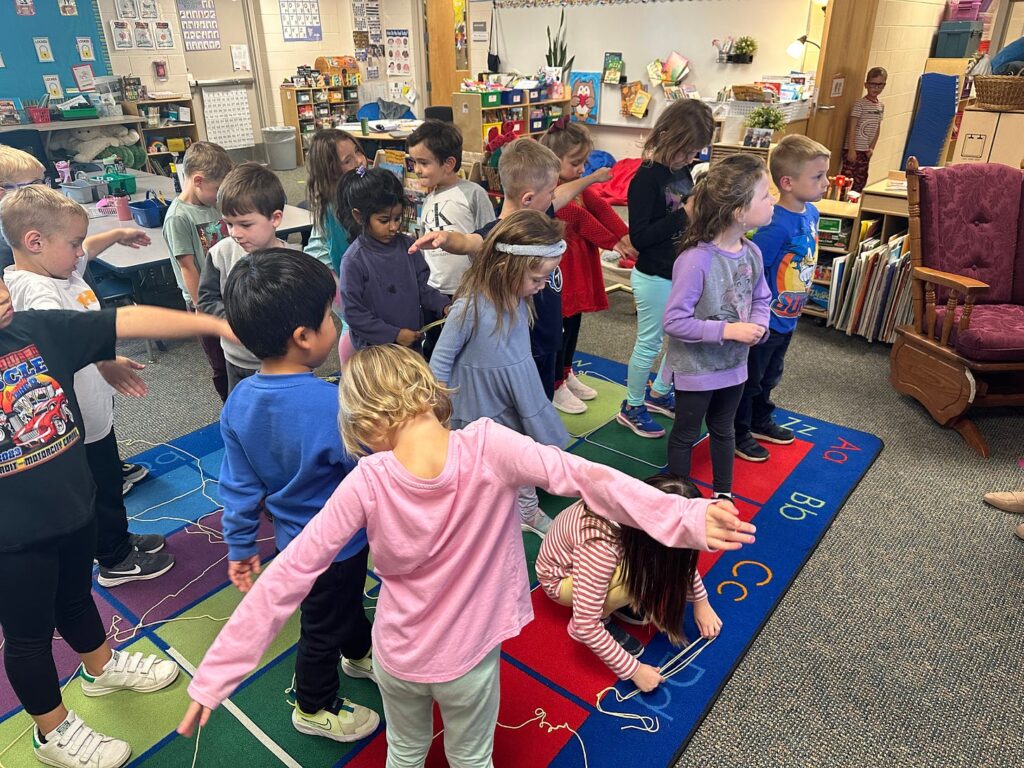 Soon after Mrs. Sera left, I observed students keep space from their classmates while in line and using kind words when they space was invaded. Way to go Kindergarten!